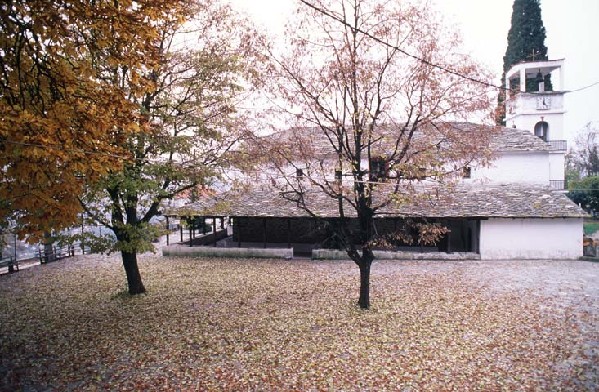 Altitude: 380, Established: 1785, Latitude (N)/Longtitude (E): 39° 25′ 6″, 23° 8′ 5″
The Basilica of Agios Athanassios at Anilio. The construction of this church dates back to 1785 and is considered a representative sample of the Greek Baroque and neoclassic art, as it was shaped in the beginning of the 20th century in the area of Pelion. It's stone-built. The wood made roof is covered by flat stones that are mined in the area. The imposing figure of the building, the natural colours of the materials and the well-done meticulous constructions, create a harmonious total which is in accord with the environment.
Anual local festivals: 18 Jan & 2 May.